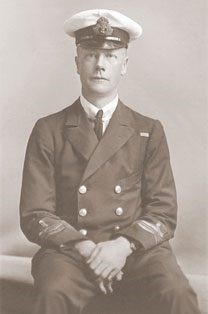 Maurice EgertonAmidst the thicket of canopy trees and shrubs, a few kilometers from Nakuru town lays the fascinating and magnificent Lord Egerton's Castle. He built it in 1952. Love inspired its existence. The Castle casts its shadow on its lush lawn as well as the chiseled boulders dotting its stairways. Love is so impactful that it can move people's hearts even to build luxurious castles. The Lord Egerton Castle of Nakuru in Kenya tells a love story albeit without a fairy tale ending.
Childhood of Egerton
Born into a royal family of Lords in 1874, Lord Maurice Egerton was the son of Lady Anna Louisa Taylor and Alan de Tatton. His parents brought up Maurice Egerton in a well-off family along with his two siblings, a brother William who was born in 1868 and sister Cecile who was born in 1871. But they died in their childhood leaving Lord Maurice Egerton as the sole heir to the vast riches. For ten years Maurice Egerton went to school in Briton and after that joined the British Royal Navy following his father's footsteps. When his father died in 1920, he became the fourth Baron of Egerton and inherited the family wealth. Upon his father's passing, at the age of 45, Maurice also inherited the title 'Lord.' He developed a passion for photography and hunting, two activities that kept him on the trail of his travels through continents.
Entry into Kenya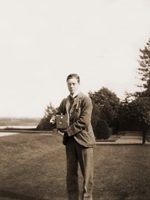 LE MAY features EgertonLord Maurice Egerton came to Africa through Zimbabwe, went up through Congo and Uganda, and eventually entered Kenya in 1920 when the British colonized the country. During this period the British government used to offer to its ex-military personnel, land as a token of appreciation. Thus, Egerton obtained 44 km of land in Nakuru-Njoro region, which he managed with the help of workers who were assigned different roles. Moreover, while in the country, The Lord Delamere convinced and inspired him to do agriculture in the country. So, he bought some more acres of land from Delamere, circumventing parts of Rongai, Molo, Ngata, and Lake Nakuru, running to the current Egerton University.
Tying the Knot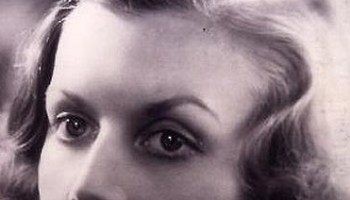 Diana TelegraphAccording to the British tradition, it was customary as an offspring of a royal family that Maurice marries a girl of the same status, either in the Queen's lineage or a princess. Therefore, indeed, he did find himself a young beauty whose ancestry descended from Queen Elizabeth. At 45, Lord Egerton courted an Austrian princess as befitting the title and the English aristocratic convention. He even built a four-roomed cottage hoping that it would impress the woman of his life. Maurice invited her to see it, but disappointingly, the lady only spent two hours in the compound, prompting Maurice to think of constructing a bigger house befitting her status.
Castle Taking Shape
Lord Egerton set himself on planting a mansion that would make him worthy of her companionship. He passionately went about trying to erect a palace worth the regal image. Maurice began a massive building project in Ngata for his princess wife. The idea was to construct it modeled on his family's house back at Tatton Park Cheshire. Lord Egerton laid the foundation of the castle in 1938 and contracted the English architect Albert Brown, labor team of a few hundred Red Indian and Kenyan laborers as well as a group of Italian builders to realize the fancy design. By then, the Second World War had begun, and Lord Egerton had to go to England. When the war ended in 1945, Lord Egerton came back from Britain to resume the construction, which lasted for nine years.
Imported Building Materials
Lord Maurice Egerton imported the construction materials from Britain and castle designers from Italy. The rocks used for construction were purchased from abroad, tiles that decorated the interiors from China and the sparkly green marbles for fireplaces from Italy. Imported zinc tiles adorn the roof; polished curved stones line the balcony on two floors and dressed blocks shape the fringes.
The interiors, inside walls and the stairways, were specially paneled with British oak. The only local building materials used for the castle were kinoo and Njiru stones.
High-Quality Fixtures
The grand piano, made with 411 pipes and a cabinet, takes the height of two floors. The guests' lobby connects a huge ballroom for high caliber entertainment, meetings, celebrations, and rendezvous. Among the rooms are bathrooms, a photography room, guesthouses, library, kitchen, reading room, a laundry room, and other partitions. Besides, it also had a master bedroom, a children's room, numerous other rooms, alleyways, confinements, barricades, artistic lacunas and cloistered venues.
Not Impressed
Floor by floor the mega-structure rose that is said to have resembled the Neo-classical family mansion back in England. But, the lady whom he was supposed to have wooed was not impressed citing that it was small. She left for Australia in 1954 and married a filmmaker who became Lord in the later years of their marriage. Maurice was heart-broken and devastated but, nevertheless went ahead and furnished the entire castle. Thrice a year, a musician would come from England to play the Lord's favorite ballads on the organ.
Misogyny for Women
After the divorce, The Lord Egerton became hostile and did not allow any woman anywhere around the castle. His magnificent castle evoked passionate misogyny for women in its pulchritude. He pinned notes on tree branches warning women to stay away from his hundred-acre plantation. Women who dared to approach the castle risked their lives.
Promoting Kenyan Education
During the 38 years he lived in Africa, Lord Egerton played a crucial role in Kenyan education. He founded the current Egerton University, which was formerly used to train European settlers. The Lord Maurice Egerton lived until 1958 as a loner in the Castle. Eventually, he died a sad death due to chest issues and lies buried in Nakuru town of Kenya.
For more information on the Life history of The Lord Maurice Egerton, physically visit The Lord Egerton Castle where our guides will take you through the whole castle as they narrate this story. Stay at The ARC (Agriculture Resources Centre) Hotel located inside the Egerton University main campus and we will take you there.